Practices that tend to have quite a long list of customers require top-notch contributions from all the proficient individuals in the company. However, skill is not always enough to achieve these results, time also plays an important factor in it too. Therefore, when these proficient individuals are burdened with extra work they tend to often fall behind schedule. The only solution to this persistent problem lies in outsourcing. The healthcare industry is a massive one, therefore for every hospital to function properly they need to outsource medical billing.
Many hospitals no matter how big or small they have a definite plan of success and to achieve that they must prioritize their financial health. It is up to them to outsource those people who can achieve the required profit through a consistent, efficient, and error-free processing of the medical bills. 
There are a number of advantages that come from the outsourcing of medical billing but for many medical organizations, the mere thought of taking the entire financial burden of the hospital and giving it to a third party can seem quite daunting indeed. However, through careful selection, you can choose the best medical billing outsourcing services catered to your institutions' needs. 

What Are Outsourced Medical Billing Services?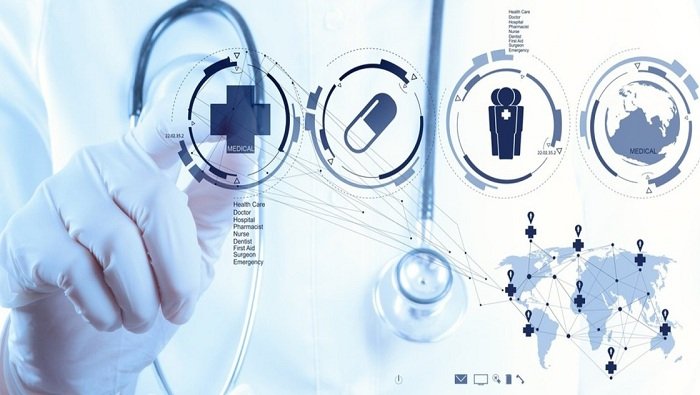 Many of the hospitals tend to opt for in-house employees when it comes to medical billing. Because of that, they have to be responsible for a number of intricate complexities that wouldn't have arisen otherwise. Delayed payments, errors during the medical billing process, time management are some of the more common problems that are often faced by these medical organizations. This can make the in-house team feel quite overwhelmed.

Once your medical practice outsources medical billing it can quite easily get rid of these complexities. Not only do you put the responsibility in the hands of someone adept in the area of medical billing but also your medical organization is sure to gain lots from it. Medical coding companies always have an efficient and comprehensive approach when it comes to medical billing and coding. This way it allows you to focus more on the other areas of your organization that could further enhance your services to the patients.
Understanding The Crucial Differences Between Outsourced Medical Services and In-House Medical Services
It is important that one gains an insight into the key differences that lie between outsourced medical billing services and in-house billing services. While the most common difference between the two is the location, the in-house staff tends to stay stationed within the organization. While outsourced billing companies tend to operate mostly outside the premises of the organization. 
1. Reduced errors in medical billing
Medical organizations that have in-house teams for medical billing run a risk of operating at a much higher cost and also leading to errors thereby affecting the reimbursement from the insurance payers. When medical billing services get outsourced proficient people with a proper skillset tend to operate in a manner that leads to accurate medical bills.
2. More control over the process of medical billing
When you give the duty of making the medical bills error-free to your outsourced medical billing company it allows the medical professionals at your hospital to take care of patients and deliver the specialized treatments that they require.
3. Expertise in the field of medical billing
Even though your in-house staff might be proficient in the field of medical billing, when you outsource medical billing, it leads to reduced aggravation. Besides the fact that the outsourced billing companies are completely dedicated to the billing forte, they also keep up with the constant updates that take place in the healthcare industry and how it impacts your medical practice.
The Benefits of Outsourcing Medical Billing
Choosing the right medical billing company for your practice is crucial to your medical practice's growth. A third-party company allows you to have a more sustainable and controlled approach for your RCM (Revenue Cycle Management). Read about the benefits of outsourcing medical billing and you will have an idea why it is the right choice for your practice.
1. Excellent time management
Everyone knows that time is money. Hospitals are often burdened with a number of responsibilities, from taking care of the patients to looking after the administrative part of the hospital. In order for any medical practice to thrive and prosper it is important to have a team that looks after each department. One of the most important departments in medical billing. It is through outsourcing that hospitals can get the best out of their time and earn the maximum amount of profit.
2. The increased amount of transparency
One of the benefits of outsourcing medical billing is the increased amount of transparency they provide. Not only do you get a detailed rundown of everything (collection ratios, denial rates, first-pass payments, and many more), but they also provide more than sufficient data on the outcome from all the effort that is put into medical billing.

Medical coding companies always provide you with detailed reports on the performance thereby helping you keep track of the payment issues and delays. This way you keep a tab on the entire cycle of revenue management without micromanaging it. 

3. Easily integrated with EHR
EHR (Electronic Health Records) can be quite a frustrating and time-consuming process that the in-house medical billing staff has to face. However, when medical billing is outsourced, they ease the integration process with EHR. They are adept and proficient in their field which allows them to achieve this feat quite effortlessly.
4. Consultation with the experts
Insurance billing can be quite a complex procedure mainly because there are many changes that take place in the health industry constantly. If your medical billing team is not updated with the rules and regulations your medical practice can very well lag behind. To stay on top, it is recommended to use an expert team of individuals who can reach the goals quite easily. 
Healthcare has regulations that are ever-changing which makes the area of medical billing quite a challenging thing to keep up with. It is only through a team of experts in medical billing that your hospital can achieve success. If you are looking to outsource your healthcare company's medical billing to a capable firm, Synergy HCLS can be a reliable option to consider.