Any organization or institution's success very much depends upon its in-house staff. If they are not managed properly or their skill set is not polished properly, the organization is doomed for failure. However, in some cases, the use of in-house employees is not recommended, especially in an industry that is constantly evolving. When it comes to the medical industry, the majority of the hospitals tend to go for medical billing outsourcing since it provides several different perks. 
For any medical organization to flourish, they need to focus on medical coding and billing. When an organization decides to go for outsourced billing services, the professionals in that sector are adept at handling all the financial situations with ease. It leads to fewer errors along with accurate and efficient processing of the bills.
What Is Medical Billing Outsourcing?
The process of medical billing is a complex procedure. There are several employees included in the process of medical billing because both coding and billing is a time-consuming and intricate process. Medical billing and coding require a lot of attention to detail, without that, one is prone to make errors in it. However, the entire process has quite a lot of workload hence the option to outsource medical billing services is an option that most medical institutions choose to go for. 
Medical billing companies partner with the hospitals to dedicate both manpower and time which helps in the assistance of medical reimbursements. When there are more errors in coding and billing procedures insurance companies tend to reject those claims. If an insurance company only pays half of the cost or rejects it completely, then the burden falls either on the patient or the medical institution itself. 
Medical billing outsourcing company in USA tend to provide several services that help many medical institutions to run smoothly without any hiccups. This allows medical professionals to focus more on their patients. Therefore, hospital employees can reap the benefits of employing a third-party firm.  Healthcare and medical outsourcing services provider helps in providing a sustainable and a more controlled approach when it comes to revenue cycle management.
How Medical Billing Outsourcing Can Help Your Business Grow?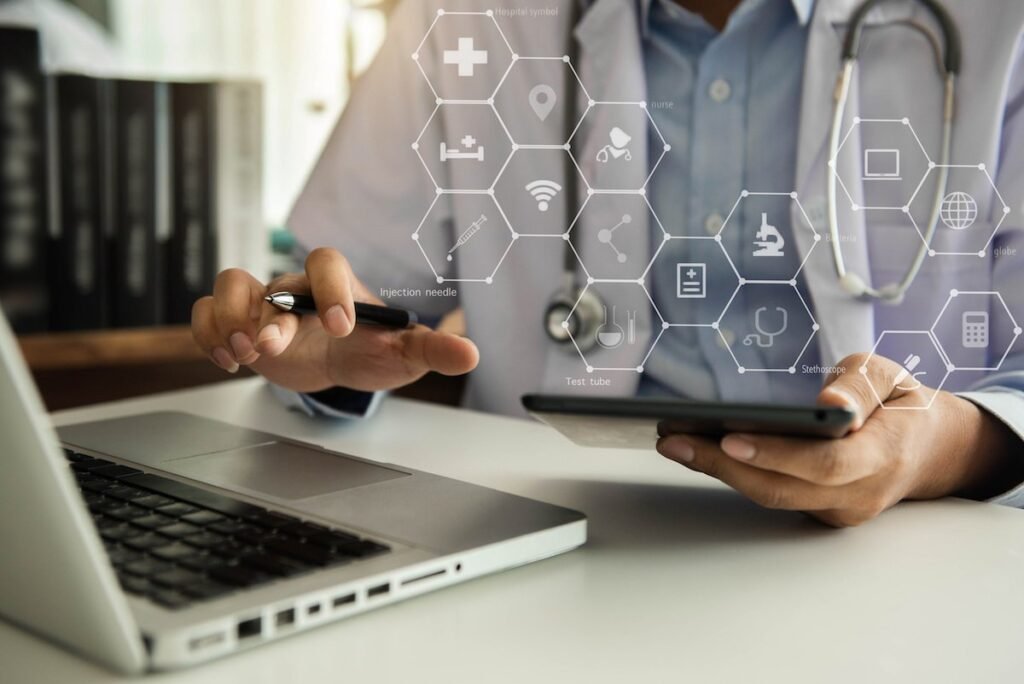 Any medical practice that wants to expand its practice, can truly achieve that through the viable option of outsourcing medical coding services. As a medical institution's staff, patient load, and other things progress over time medical billing outsourcing helps in maintaining proper consistency of the finances without putting pressure on the in-house staff. There are several benefits, any institution can reap from medical billing outsourcing.
1. When there is no availability or time;
In the field of medical services, there are several responsibilities one has to think about. Medical billing requires attention to detail and is a full-time responsibility. To make sure that all of the transactions are up-to-date and fulfill all the requirements, hiring staff entirely for medical billing and coding is the key to success. Through the process of outsourcing there, medical professionals can focus on specialized treatment for their patients.
2. Hassle-free payment of insurance;
When there are fewer billing errors – the process of payments, and reimbursements can be done without a hitch. Through the employment of healthcare IT solutions, the workflow gets streamlined with an increased amount of revenue and an increase in profit. This leads to the clearing of payments quite efficiently and in a quicker manner.
The maintenance of an in-house biller can lead to a number of hidden costs that can be otherwise avoided if a third-party medical billing company is outsourced. In-house billers require to be trained in a proper manner that costs quite a lot for the institution itself. Other than that, they would have to also provide employee benefits which can add up to a lot of expenses.
4. Increased transparency;
A number of medical organizations have a common misconception of the fact that when medical services are outsourced it is similar to renouncing the control of the entire revenue cycle management, but that is far from the truth. Once you hire a third-party firm, they have an obligation to work according to a set of metrics which includes good collection ratios, denial rates along with proper & timely payments. They also provide all the relevant data of their outcome helping you get increased transparency on the revenue cycle.
5. Fewer errors in medical billing;
Ineffectual collection policy and medical billing errors can result in an enormous hit to the revenue generation of a medical organization. One single error, no matter how minute it might be, can lead to delayed payments or a complete denial of the claim from the insurance company. Duplicate billing, authorization errors, and inaccurate patient information can become an expensive burden to bear. With effective medical billing outsourcing, there are few errors when it comes to medical billing.
6. Guaranteed compliance;
The healthcare industry faces constant changes in regulations which makes the entire process of medical billing quite intricate. If the employees are not updated on the regular changes, medical billing becomes quite complex to deal with. It is hard to predict the result that the changes will bring, however having the best healthcare IT tools makes it easier to predict the standards to which it will evolve to.
7. Easy integration with EHR;
The management of a myriad number of EHR (Electronic Health Record) systems can make it very complicated. A number of medical institutions tend to fear that when billing services are outsourced then they might not integrate properly with the EHR systems. However, these third-party billing firms are experienced in their field of work hence, employing them only makes the entire process easier.
When medical organizations do not have to constantly face the complications of medical billing, it can lead to steady growth. No matter the size of the medical organization, medical billing outsourcing can lead to the elimination of distractions, interruptions, and complications. 
The proper management of the entire revenue cycle management by a completely different set of professionals leaves room for the growth of the medical organization. If you are looking to outsource your medical billing requirements, Synergy HCLS is a reliable service provider you can always bank upon.