Choosing the right kind of medical coding and billing company is crucial for the success of healthcare organizations. When it comes to medical billing company they tend to focus on the finances while the healthcare providers tend to focus on providing the right kind of treatment to their patients. This does not allow the medical professionals to handle the finances and instead can focus on their patients even more. Finding the right kind of company that would work closely with the needs of your organization is difficult to find.
Different Kinds of Medical Billing Companies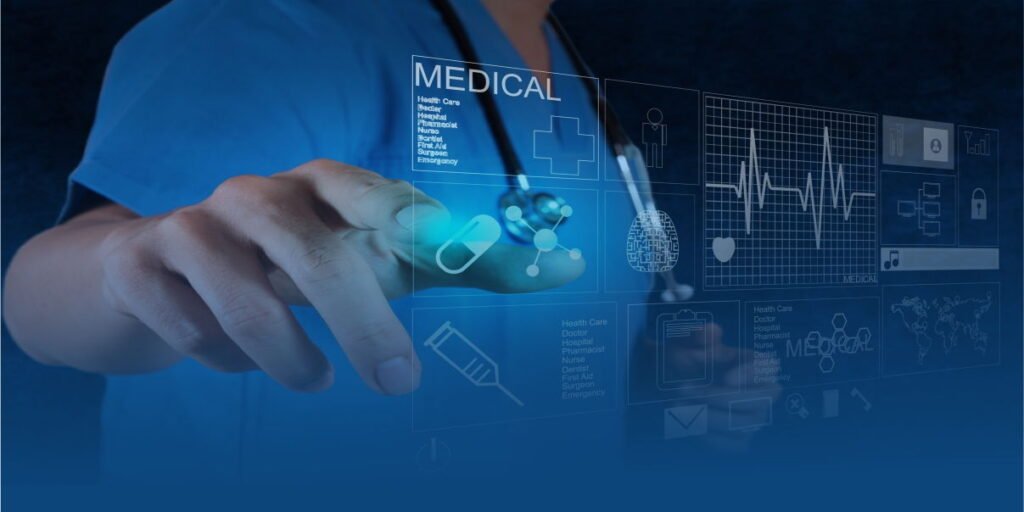 With so many options around you, outsourcing medical billing services that are suited to your needs is crucial. There are a few important things that need to be considered when you are hiring medical coding professionals but before that, it is important to understand the different kinds of medical billing companies that are present out there.

Professional medical billing company: If you have a healthy budget that you can work with along with the value-added services, then a professional medical billing company is the way to go. Compared to the small

medical coding and billing

company this kind of company provides you with many more features that could provide useful for your organization. So clear out your doubts with the company before hiring them.

 

Small medical coding and billing company: If your medical organization is a small one you might not have the luxury to work with a bigger budget therefore choosing the

best medical billing service

that is small scale in nature would be the best option for you. The most important thing that you need to ensure is that the company you go for has enough years of experience in the

medical coding and billing industry

. Also, keep in mind that not every

outsourcing medical billing

company provides billing and coding services so inquiring about the services rendered is crucial.

 
Medical professionals' management company: The majority of the companies that tend to be segregated in this category comprises of the rather large endeavors that have the latest technology, well-built infrastructure along with over 200 staff. These companies tend to charge a hefty sum of money due to the services that are rendered by them which generally includes medical billing and coding. 

Pointers For Choosing the Best Medical Billing Service for Your Practice
Keep these tips in mind when you are choosing the best medical billing services for your organization. 
Before hiring a medical billing and coding company one of the most important things that you must keep in mind is to ensure that the company you are thinking of hiring must have had quite a few years of experience. This will indirectly help you get an idea that it is because of the services they have provided to their customers that has allowed them to stay in business for a long time. 

Being proficient with the ICD-10 coding system is the key to making error-free claims. The company you hire must have a team of professionals who is adept in ICD-10 which can help save both money and time. When the bills get coded in an accurate manner the reimbursement process becomes smoother without any hiccups. 

3. Strong reputation over the years:
If you hire a company that has had years of experience in the medical coding and billing industry then you should also make it a point to look for the reviews that it has gotten over the years. You will know from the reviews it has gotten from its previous customers about the great services they provide. 

Often times if you have a big organization, you would need a lot of staff to work in the medical billing and coding sector. It would be wise to find out about the size of the staff so and the qualities they have since you would want a team of experts who would be adept at dealing with the numerable tasks of medical billing.
Medical billing companies must take premium measures that will increase their client pool. Availability and speed are two of the most crucial things that many healthcare providers tend to look for. Generating revenue and also providing specialized treatments to the patients are two of the most necessary things. Your billing partner should be capable of looking after your concerns and needs whenever you require them to.
Working with a company that is ISO-certified meaning being compliant with the Health Insurance Portability and Accountability Act (HIPAA) will be the one that safeguards your interests. This allows you to have peace of mind wherein you would not have to worry about your patient's data being mismanaged and remaining completely confidential. 

The medical billing and coding sector has a lot of work pressure which is why a team of experts is needed to handle that. The key to having a proper flow of revenue requires your team to meet the necessary deadlines for the claims by the insurance company. If the deadline that is given fails then it leads to rejection of the claims. 

Handling rejected claim is a part of the medical billing and coding process. A team that is adept in denial management will help you handle claims that have been rejected quite seamlessly. Inquiring about the support your hired company provides will help you have a clear idea. 

Technology plays a crucial role in the medical coding and billing industry and in order to get the best results the company you plan to hire must also use software that is capable of making things easier. For instance, handling medical bills require billing software that can put in the codes which can lead to fewer human errors. 
The process involves in medical billing is quite critical in nature, therefore, keeping the patients happy yet bringing in the revenue is important. Working with a reliable company like Synergy HCLS can help you handle the finance part efficiently, and thus the medical caregivers can perform their duty will help with your company's success.