With the healthcare industry expanding every year, it should come as no surprise that medical institutions are hiring medical billing companies that allow healthcare experts to focus on providing specialized treatment to their patients. Medical billing companies are adept at handling huge amounts of medical paperwork with ease. This takes the load off the shoulders of medical professionals. 
There are a number of medical billing companies out there but how to choose one that will be best suited for your company? There are certain key things you must consider while hiring a medical billing company, but it's important to understand what are the aspects that differentiate a great medical billing company from a good one.
What Makes A Good Billing Company?
There are a number of medical billing outsourcing companies in USA. Taking the help of medical billing service providers makes the reimbursement process easier and error-free. It also allows the medical professionals to focus on providing the correct treatment to the patients. 
Medical billing companies must be aware of the specialty practices that the hospital that has hired them, engages in. The support documentation along with the billing codes will differ for specialty services when compared to the common services provided by general medical professionals. Specialty contributors also maintain a close relationship with insurance companies in order to avoid any expensive faults which could hamper their reimbursement process.
Even though every company has to start from somewhere, hiring an agency that is brand new is not the best decision for any medical institution. When Medical billing outsourcing companies have accurate references along with an impeccable track record and a lot of experience in the industry, they are someone who can be trusted upon. Make sure to look into their management of online security and prevention of risks. Any company that makes use of the latest software and is up to date with the newest technology is a great company overall.
3. Substantial resources along with well-trained staff:
Medical billing services in USA are always in the process of training their staff with the newest technology that is available out there in the market. Without proper professional development or training, no staff in any company will be able to perform their job satisfactorily. Billing partners are trained in providing an entrance to the on-site workshops, webinars, materials for user reference, and much more. 
Crucial Things To Keep In Mind While Choosing The Best Medical Billing Company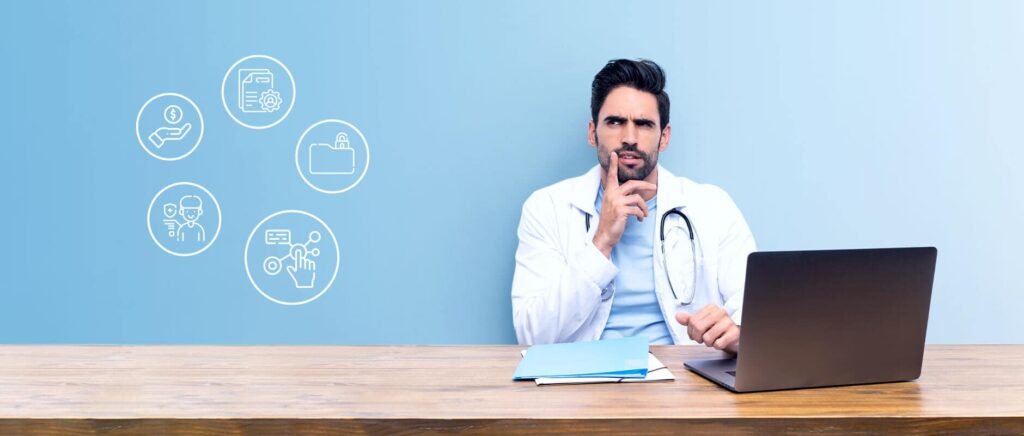 When you hire a dependable medical billing company it not only boosts up the reputation of your medical institution but also increases the amount of profit you are earning. This helps in staying pertinent and keeping yourself updated with the recent regulatory observances.
When you are choosing a medical billing vendor it is important to look into how many years of experience have they had in the industry. Look at the reviews of the clients and the appraisals they have earned throughout their years of service. Instead of going for a company that is brand new, going for a company that has years of experience will be the best option to go for. This indicates that they have well-trained staff and are up to date with all the latest technological advancements.
2. Understanding ICD-10 :
ICD-10 which also stands for International Classification of Disease code is an important aspect in the medical industry. When hiring a medical billing company, it is important to ask them how much knowledge do they possess about ICD-10. Companies who are adept in it make way for error-free medical billing and coding processes. The accurate coding of the bills leads to fewer rejections of claims.
Looking up a couple of reviews of a particular medical billing and coding company is not enough when you are thinking about hiring them. There is no dearth of people who can mislead you that can cost you a lot of time and money. It is important to go through a proper evaluation of the company you are thinking about hiring by talking to several medical institutions that have worked with them earlier or are working with them presently.
4. Specialty practice experience:
General medical professionals do not require experience in specialty billing services but that is not the case for super-specialty hospitals. When medical billing professionals are adept in specialty billing services, there is less room for errors and reimbursements take lesser time. If you are thinking of expanding your medical institution into being a sub-specialty or specialty hospital, then hiring a medical institution that is adept in handling specialty billing services would be your best bet.
5. Amenable and receptive medical billing company:
Availability along with speed are two of the crucial things that make a medical company great. A great medical billing company looks after the needs of the client, by providing them with all the convenience required as well brings in revenue without any hiccups. A medical billing company should be capable of quickly responding to any concerns or crises that might arise during the tenure of the service or after it.
6. Assessing the service costs beforehand:
When you are deciding to outsource medical billing and coding services it is important to find the service cost which you will be paying to the third-party service providers. Ask if they have any hidden charges and how much they can discount you when it comes to larger amounts of billing requirements. Once you are satisfied with all the answers, choose a company that suits your requirements the best.
A company that is ISO-certified under the Health Insurance Portability and Accountability Act or HIPAA will be the best way to secure your interests. When you are aware that the billing and coding services of the company are HIPAA compliant, you will have peace of mind. These companies do not mismanage patient's data that are confidential in nature. 
When you are deciding to go for medical billing outsourcing, make sure that the company uses medical billing software to manage the patient's data along with billing and coding. Following the above tips will get you a reputed yet reliable partner for your medical firm who can complete all the tasks with ease.