The medical industry consists of both private and public healthcare organizations, for them, credentialing services tend to be an important aspect. More than often it has been seen that credentialing is either carried out in a hazardous manner or is an after-thought to the physician profession's contract. In truth, credentialing along with the practitioner's employment should align in a manner wherein the medical practitioner tends to participate the most. 
Considering how important medical credential is in relation to the reimbursement process of the medical organization, it is truly a wonder how the medical credential services remain separate to the entire operation of the business itself. When the non credentialed medical providers tend to see patients, the hospitals tend to run under the risk factor of either holding medical claims and only capitulating them after the process of medical credentialing is over or engaging the claims that have been denied.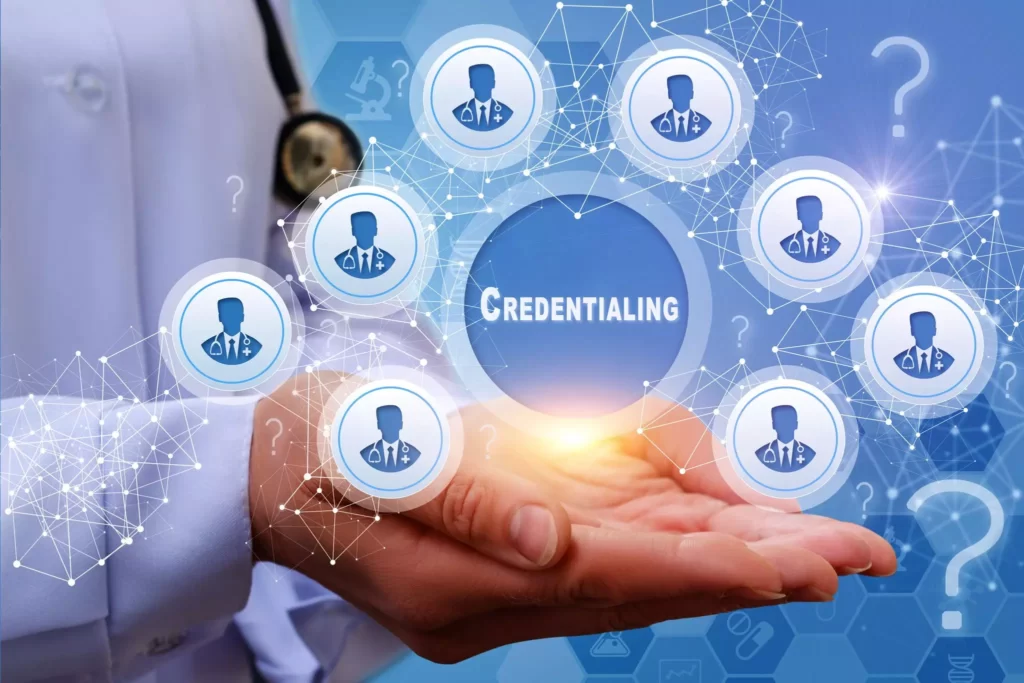 Before diving into the pros and cons of credentialing in medical billing it is important to understand what exactly credentialing is and how useful it is to medical organizations. Credentialing is an endeavor that is detail-oriented and requires many months in order to reach proper fulfillment, even after the entire process tends to progress in a smooth manner.

Healthcare organizations should be able to assess their entire medical credentialing procedures, and processes along with the people in order to make sure that the medical practitioners are attached to the insurance panels in an efficient manner. This evaluation should however have all the necessary pros and cons that come with outsourcing medical credentialing services. 
It is important that when it comes to the process of outsourcing that you hire a company that would be absolutely proficient in the field of credentialing. Paying extra attention to details is also a pro that these professionals should possess. 
Pros Of Outsourcing Credentialing Services
There are many pros when it comes to outsourcing the credential process.
1. Decreases errors: One of the reasons why outsourcing credential services is important is because it leads to a considerable reduction when it comes to errors. These professionals are adept at using software that makes the entire process faster instead of slowing it down. Moreover, manual errors are common when the workload is higher. When healthcare organizations make use of software there is a considerable reduction in cost, complications and complaints. 

The latest software is designed in a manner that checks errors and also filters out unwanted details. When medical credentialing services are outsourced, healthcare organizations can focus on patient care and also allow other administrative individuals to filter, manage, gather and report the process of verification without having a biased approach.
2. Helps in cost reduction: No matter how big or small a medical organization is, everyone has to face financial constraints from time to time. One of the ways to effectively reduce costs is to focus on streamlining the medical billing process. The implementation of the cloud-based resolution can help in the reduction of errors and paperwork which can thereby not have an impact on the patients' safety or health. The cloud system works as a central storage system however it can be accessed in a remote manner at a manageable and low cost.

Moreover, medical practices can also save a lot of money that would have otherwise been spent on malpractice cases and litigation. Hiring proficient individuals in your organization will help you get credentials that are verified.
3. Turnarounds will be quicker: One of the perks of outsourcing credentialing services will not only save a lot of money and time but it will also consistently reduce the effort of the medical providers. It helps in reducing both the diagnostic and treatment phase and also makes sure that the reimbursement happens on time. The average time taken by the healthcare centres in order to substantiate the credentials take around 3 to 5 months. Credential verification organizations can help in speeding up the entire process. 
4. Improves efficiency and lessens the paperwork: The traditional approach to credentialing process resulted in a lot of paperwork. CVOs make use of highly developed software that makes the entire process easier and seamless. Credentialing service companies also help in improving the overall efficiency. In recent years, CVOs have been using cloud-based systems which has led to the process of verification, checking errors and updating much easier.
Cons Of Outsourcing Credentialing Services
Even when there are many pros to outsourcing credentialing services there are many cons as well. 
Quite expensive: Oftentimes outsourcing credentialing services can be quite expensive. If you are a small organization it would be too much pressure, therefore it would be wise to talk to the

provider credentialing services

in order to see how much they are charging for the services they are providing. They might also increase their charges later on so have a clear-cut discussion about everything.

 

Control loss: A lot of the time when outsourcing of credentialing function is done it can lead to some control loss. It is important that the outsourcing companies provide continuous updates on the credentialing status. This will allow you to have all the important information.

 

Complex process: Even if credentialing is simple theoretically speaking. However, when it is done practically there are many intricacies that require diligence, and patience and it is important to be attentive to every little detail. Without proper administration, the entire process of credentialing can lead to ginormous task pressure. 



It is no secret that the process of credentialing is important and quite underrated in the health industry. Medical systems should strengthen the process of credentialing either through strong internal resources or outsourcing. The goal should always be to find a solution that helps in managing the costs and strengthening the core procedures, and this is where hiring a service provider like Synergy HCLS can help you out!