There are certain things that you should always ask before hiring a medical billing company. With the expansion of the medical industry, many hospitals are now opting for outsourced medical billing and coding services since there are many benefits to it. The act of hiring a third-party company to look after all the intricacies that are involved in the medical billing services not only helps in saving costs but also streamlines the entire process. 
Benefits Of Outsourcing a Medical Billing Company
An RCM service provider is trained in their area of work therefore whenever you hire them for your organization there are a number of benefits that they provide. Let's take a look at what those are;
1. Patient care gets a lot of focus
For an administrative manager and a medical professional, it becomes quite a challenging task to focus on the administrative task and also focus on patient care. It is only through the redirection of resources that medical organizations can free up the energy of the hospital staff and also ensure bigger returns. These activities not only help in the generation of a substantial amount of the hospital's revenue but also creates and sustains a loyal and successful patient base.
2. Reduction in billing errors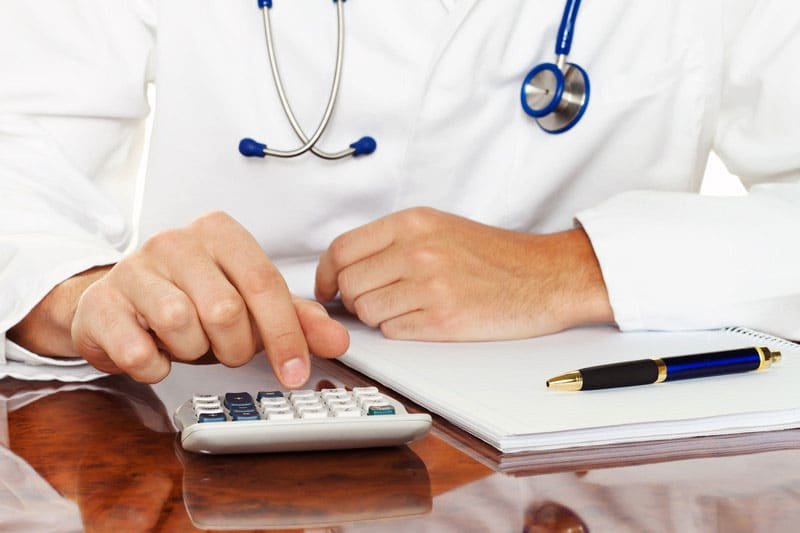 Well trained and experienced medical coders and billers tend to have an extensive amount of knowledge when it comes to the complex submission process of medical claims. Medical billing organizations ensure that the staff undergo a rigorous training procedure in order to fulfill all of the required tasks successfully. When these staff are hired by medical organizations, they ensure that the submission of claims is done in an efficient and accurate manner. The room for error becomes less when these adept professionals are hired. 

For any hospital to run successfully they have to maintain a good amount of profit margin. It is only through the process of outsourcing that these medical organizations can save up on the benefit costs, training and salary costs. Medical organizations can also completely skip out on the furniture, office supply or any other hardware items that are required. Clients tend to go for specialist vendors who chose high-quality services at a much lesser cost. The flexible pricing models give clients an option to choose the one that is best fit for their needs.
4. An increased amount of cash flow
When you choose to go for medical billing service clients can quite easily rely on a consistent amount of cash flow. This helps the hospitals in achieving better economies through the aid of a specialized firm who are proficient in the area of medical billing.
HIPAA compliant facilities and other companies that focus on health plans processing have been quite consistent in contributing to total healthcare and medical billing outsourcing solutions for different kinds of hospitals. Any mature organization will always make sure that the process of compliance is integrated deeply into all of the medical operations.

Things You Should Ask When Hiring Medical Billing Companies
Now that the advantages of outsourcing RCM service providers have been understood there are certain questions that you should ask while choosing a particular medical billing company for your organization.     
1. Ask about the experience
A medical billing company must have hands-on experience when it comes to multitasking a different array of medical billing software and other specialties. Medical billing companies tend to have certified coders who possess great knowledge when it comes to the norms that fall under the CMS guidelines. Any hospital can face unexpected issues which is why these individuals must be able to work under the pressure no matter what. It is only through experience that these individuals will gain on-field knowledge about how to approach each situation in a proper manner.
Patient health information, also abbreviated as PHI, tends to be one of the most important things that every medical organization should focus on. When hiring a third-party medical billing services company ensure that they are HIPAA compliant which will not only protect the transparency but also ensure that the quality remains top-notch. Also, check whether they take proper care of HIPAA policies or not – this will help you to make your decision in an easier manner. 
Certification equally is also an important aspect that helps in knowing whether management is secure from data breaches or not. Any medical billing service organization needs more than just HIPAA compliance – they should be able to generate reports and do the necessary audits whenever required. Since the medical industry is an ever-changing one, it is important that the staff remains constantly updated with all the compliance changes based on what the current industry is following. 

3. Different types of reports that you will receive
When you are hiring a medical billing service provider it is important to ask them what are the reports that you will be getting since staying updated with everything that is going on in your organization is important. A medical billing company that works closely with you and constantly keeps you updated with either weekly, monthly or quarterly reports is a reliable one. 
4. Alerts about contract related issues
A number of medical billing companies do not really provide any kind of alert when it comes to the issues that are contract related. However, choosing a medical billing partner who actually does it will be really useful in the long run. Staying alert and knowing about all the intricacies will help have a harmonious relationship between the hospital and the RCM company.
Hiring a third-party vendor for the medical coding and billing services automatically means that they will demand a certain sum of money. It is important to look at the finances and decide whether the money that they want will be feasible for you or not.


When you are hiring a company that has years of experience in the field of medical billing coding they will charge on the higher end of the spectrum. Choose the one that suits your needs the best, and this is where Synergy HCLS can prove to be a good choice.