Even when many hospitals and medical practices tend to rely upon the expert hands of their in house employees over any other third-party stakeholder, the changes that occur in the landscape of the healthcare industry make it extremely arduous for the in-house employees to stay constantly updated. This is one of the main reasons why many medical practices tend to go for other third-party medical billing companies in the hopes that they will be able to do their job efficiently. The process of medical billing is long and arduous therefore putting your faith in the right companies will ensure the best returns for your medical practice.
It is through the outsourcing of medical billing and coding that medical organizations can efficiently expand their business and increase the revenue earned. Moreover, the medical billing services partner tend to be quite proficient and experienced in their field of work thereby ensuring that the returns for the hospital are greater. 
Understanding The Basics of Outsourcing Medical Billing Services
Medical outsourcing refers to the process that is majorly used by medical institutions such as nursing homes, hospitals and healthcare organizations in order to obtain healthcare technicians, nursing, physicians or other kinds of services from a third-party company. 
Outsourcing of medical billing service provider in USA has grown consistently since the early 2000s due to a number of different economic reasons and the development of niche skills in different medical fields. Today things have developed a lot from what it was back then, for a hospital to run successfully they have to be dependent upon an outsourced medical billing firm without which everything will go haywire. 
When hospitals and medical organizations want accurate, timely and well-organized medical billing, it is important that they consider outsourcing medical billing services instead of relying on the in-house staff. Many practice managers understand that the process of medical billing is filled with many challenges that need to be faced head-on. Moreover, if these challenges are not solved it can lead to a lot of financial loss for the medical organization itself. 
Advantages Of Outsourcing Medical Billing Services
One of the reasons why outsourced medical billing services are getting recognized is because of the numerous advantages that it has. Let's take a look at what these advantages are;
1. Patient care remains the main focus
For any medical professional it is quite a challenge to be working as an administrative manager simultaneously. Medical organizations can however redirect their resources in order to manage the billing and coding, where they can hire third-party companies in order to take care of the medical billing process. This immensely helps the medical professionals in upgrading their patient care and ensuring that the patients receive proper treatment for their illnesses. The hospital can therefore earn more revenue easily and get a more loyal base of customers.
2. Reduction in billing errors
Proficient medical billers tend to be experienced and quite adept in their field of work which means that the process of claims submission becomes easier and hassle-free. Any well-reputed medical billing company will train their employees rigorously and in a successful manner to ensure that they have sufficient knowledge when it comes to the process of claims submission. These professional medical billers and coders tend to make sure that there are no medical billing and coding errors before submitting the claims to the insurance payers. 
Tracking your finances is the most important part of running a business, which is why hospitals tend to go for outsourcing since it helps save a lot of money and keeps proper track of the finances. When medical billing is outsourced, medical organizations can save benefits, training and salary costs. Further, they can also skip the cost of office supplies, purchasing hardware and other kidneys of furniture. Many clients tend to go for specialist vendors in order to get the best quality service at a minimum cost.
4. Increases the flow of cash
No matter how the staffing situation is, the services rendered by outsourced medical billing help the clients in maintaining a steady flow of cash and also ensure swift collection. Hospitals can therefore obtain wealth in a proper manner when they hire a specialized firm to take over the process of medical billing and coding.
5. Satisfaction of the patient gets improved
As the outsourced vendors channel their main focus to maximize the collection of revenue, medical professionals and therefore put their minds on taking care of the patients. They ensure that each of the codes is inputted correctly so as to make the process of reimbursement quicker. Moreover, if there are any medical billing errors, they are quick to act on them and rectify them as soon as possible. Medical practitioners can therefore offer the best services to their patients since each of them requires specialized treatments for their kind of illness.

6. Billing compliance is ensured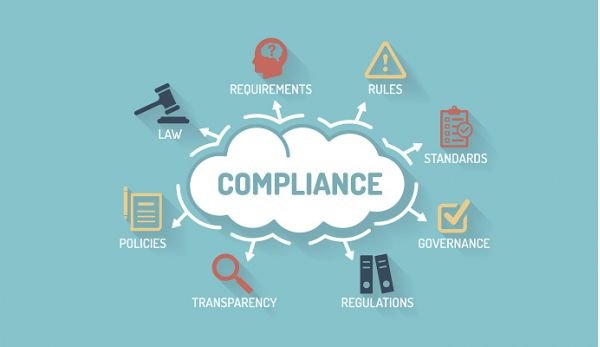 When hiring a medical billing company for your hospital or medical practice it is important that you make sure that the company you are hiring is HIPAA compliant or not. Any well-reputed organization will make sure that compliance is greatly amalgamated into its operations. Henceforth, this will also act as an addition to the procedure and policies of external and internal audits.
There are many advantages of outsourcing a medical billing company for your medical practice rather than relying on in-house staff. The outsourced team will not only be more dedicated and proficient in their field of work but the channelling of resources would be better if you were to go with an outsourced medical billing company like Synergy HCLS. 
Even if your in-house team is capable and is able to face challenges efficiently, they will not receive the same kind of training that an outsourced medical billing company provides to its employees. Moreover, with lesser errors in medical billing and coding, the medical practice will surely get their reimbursement on time without any unnecessary delays.