Patients that tend to suffer from chronic kidney diseases can gain a lot from telehealth services. Telehealth helps in offering enhanced communication and self-managing tools between clinicians and patients. This level of increased care is beneficial for both the caregivers and patients in overcoming barriers that can be seen in healthcare.
How Useful Is Telehealth for Patients With Chronic Kidney Disease?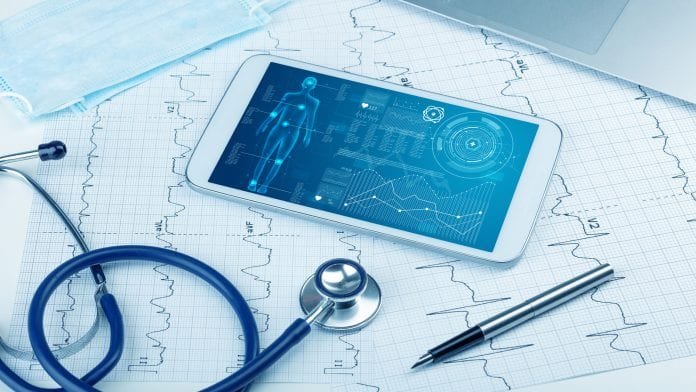 With technology evolving each day, it is no surprise that the popularity of telehealth is increasing day by day. In the medical landscape, the benefits of telehealth services are large and for good reason too. Patients that tend to suffer from different kinds of chronic diseases have shown many benefits from using telehealth. Patients who suffer from chronic kidney diseases have shown a substantial amount of satisfaction as well. 
Patients that have to depend upon dialysis treatment can enjoy a more carefree life and it is all because of the telemonitoring devices. Not only can they receive the treatment at home in an independent manner but also have the necessary support from the caregivers. Moreover, it is seen that remote patient monitoring system can potentially reduce the cost of healthcare with home dialysis and ESRD (End-Stage Renal Disease). Patients who have undergone kidney transplants or who suffer from chronic kidney diseases will experience increased care from remote kidney patient monitoring.
There are several different ways that help the caregivers in providing increased care to the patients that suffer from end-stage renal diseases. 
Telehealth helps in the improvement of care access towards the patients that may be burdened with cost or travel.

 

Care providers are allowed to intervene in advance and also modify the health plan whenever it is deemed necessary.

 

Video conferencing and remote monitoring helps in promoting independence amongst the patients who stay at home.

 
Telehealth also increases the utilization and acceptance of the dialysis care that is home-based and is chosen by patients who suffer from ESRD. Studies have consistently shown that both families and patients tend to go for home dialysis treatment rather than choosing to stay at the hospital to receive the necessary treatment. It has been seen that dialysis that is received at home yields much better results than the traditional process. 
However, only a few patients can go for the treatment at home. It is through the facilitation of the provider-patient communication that telehealth can actually make both care providers and patients more reliable and confident towards home-based dialysis treatment. 
How Does Remote Patient Monitoring (RPM) Work?
Remote Patient Monitoring which is oftentimes abbreviated as RPM makes use of digital technologies in order to collect the necessary health data from several individuals in one location, such as a patient's place of residence. This is then transmitted electronically to the healthcare providers in a non-identical location for recommendation and assessment purposes. Telehealth, in a broader sense of definition, refers to the use of virtual technology and telecommunications in order to provide healthcare outside the conventional healthcare organization. 
The all-embracing goal of telemedicine and RPM system is to focus on improving the health status of the patients which might be through the speeding up of the diagnosis, prevention of diseases or maybe even through the facilitation of proper treatment. The overall goal therefore focuses on the reduction of adverse events such as hospitalization and improving the chances of survival. It also focuses on bringing about great quality of life and satisfaction of treatment while also reducing the healthcare costs. 
The wise use of RPM has been majorly acknowledged in managing across many other chronic diseases such as diabetes mellitus, congestive heart failure, chronic pulmonary diseases, hypertension and many more. When it comes to chronic kidney diseases, using wireless blood pressure monitoring system or other smart phone applications have been largely useful for patients with hypertension to keep a check of their blood pressure. 
RPM program is especially relevant for home dialysis patients who live in remote areas or live far away from a dialysis facility. 
Understanding The Benefits of Remote Patient Monitoring Programs
Remote patient monitoring companies focus on improving the quality of patient care. Let's take a look at these benefits; 
Helps in improving the decision-making process: RPM leads to the overall improvement of the clinical insight of the patient's status, whether it is through offering them the correct tools or in-between the office visits. With remote patient monitoring programs, the care-provider sees the symptoms of the patients thereby letting their provider identify the trends and provide the treatment to the patient accordingly.

 

Reducing the costs of care for both the providers and the payers





RPM helps in the significant reduction of unnecessary readmissions to the hospitals. It leads to the enabling of earlier discharge and ED diversion which results in shorter stays and therefore cutting the cost of care. RPM enables the maneuvering of chronic patient care monitoring when they are home and also reducing the higher amount of costs that can result from in-patient services.

 

Reduction of patient expenses along with an improvement of overall work productivity



The patient is very much able to let go of all the unnecessary costs that are attached to in-person visits. Patients tend to avoid expenses of travel, inconveniences, childcare, parking, or taking the time off of work.

 

Boosts the overall revenue for net patients





When RPM is adopted by a medical organization it can lead to an improvement in the efficiency of the workflow, reduction of the administrative costs, enhancement in the productivity of the staff and increase the overall net patient revenue.

 

Building patient engagement





When it comes to

remote patient monitoring system

, it has proved to be a great strategy for patient engagement since it helps in providing the patient with all the necessary tools that could aid them to understand their overall health in a better manner. 

When a patient gets to understand their specialized health care plan, their health condition, it is more likely that it will only lead to positive outcomes in the future. If you're looking for medical billing services from a reliable company, Synergy HCLS can be an excellent choice.